At your request, we can supply a range of drums and containers for more demanding and particular applications.
60L plastic drums for powder products sensible to the problems of compacting and humidity. It guarantees watertightness.
Watertight 15L plastic bottle: combined with a fiber drum increases its mechanical strenght.
UN approval for dangerous goods on request.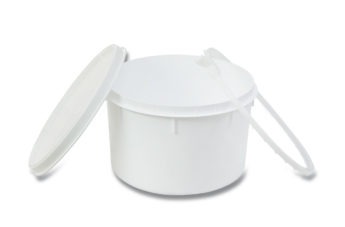 At present made from polypropylene, the drum can be produced with different polymers (PE, PEHD, PVC) and colours. Suitable to contain chemicals, pharmaceuticals, powdered foodstuff, pastes and liquids.
Its low and wide shape helps moisture-sensitive products to breathe and makes it easy to clean and handle. With sealable closure.
| | | | |
| --- | --- | --- | --- |
| internal dimensions | mm | 506 x 477 x 323 | |
| external dimensions | mm | 550 x 483 x 350 | |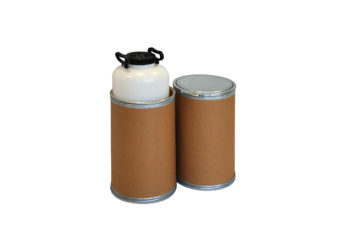 Composite container for liquid products
Often plastic containers need a support to pass the homologation tests for dangerous products transportation. Fiber drums increase its mechanical strength and the result is a high resistance composite packaging.